Dear Customer, Re Covid-19: Wednesday, 23-09-2020 - All Weststart Branches Open
West Start Athlone, Cork and Dublin branches are open as normal.
DX and DPD over night service will run as normal. DX have temorarily suspended their same-day service until further notice.
All web orders will be processed as normal.
We are following government guidelines and advice to protect the safety of our staff and customers.
For any queries please call us in Athone at 00353 (0)90 6465634, or email sales@weststart.ie
Product Information
You must be logged in to view prices.
Product Code:
L1830
Description:
Rear Combination Lamp 12/24v Dynamic Indicator
KAMAR 2YR WARRANTY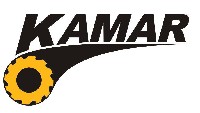 You must be logged in to order on WestStart.ie!
Alternatives
Title
Type
Stock Levels

1

L1913
Rear Lamp LED 12/24v Dynamic indicator - Neon effect
You must be logged in to check stock
You must be logged in to view cross reference details.